TOWERS
SHAPING THE
HORIZON.
Four striking towers will rise to shape the skyline of the VMC. Their elegantly interconnected podiums will be organized around a central pedestrian retail mews and plaza—animated with boutique restaurants, an anchor fitness facility and a grocery store. The buildings are dramatically wrapped with sculptural facades that subtly reveal the inner glass towers. At podium level, a series of perforated metal banners are arranged in a pattern that references the movement along Highway 7 frontage, leading the eye to the entrance of the retail mews.
REGISTER NOW.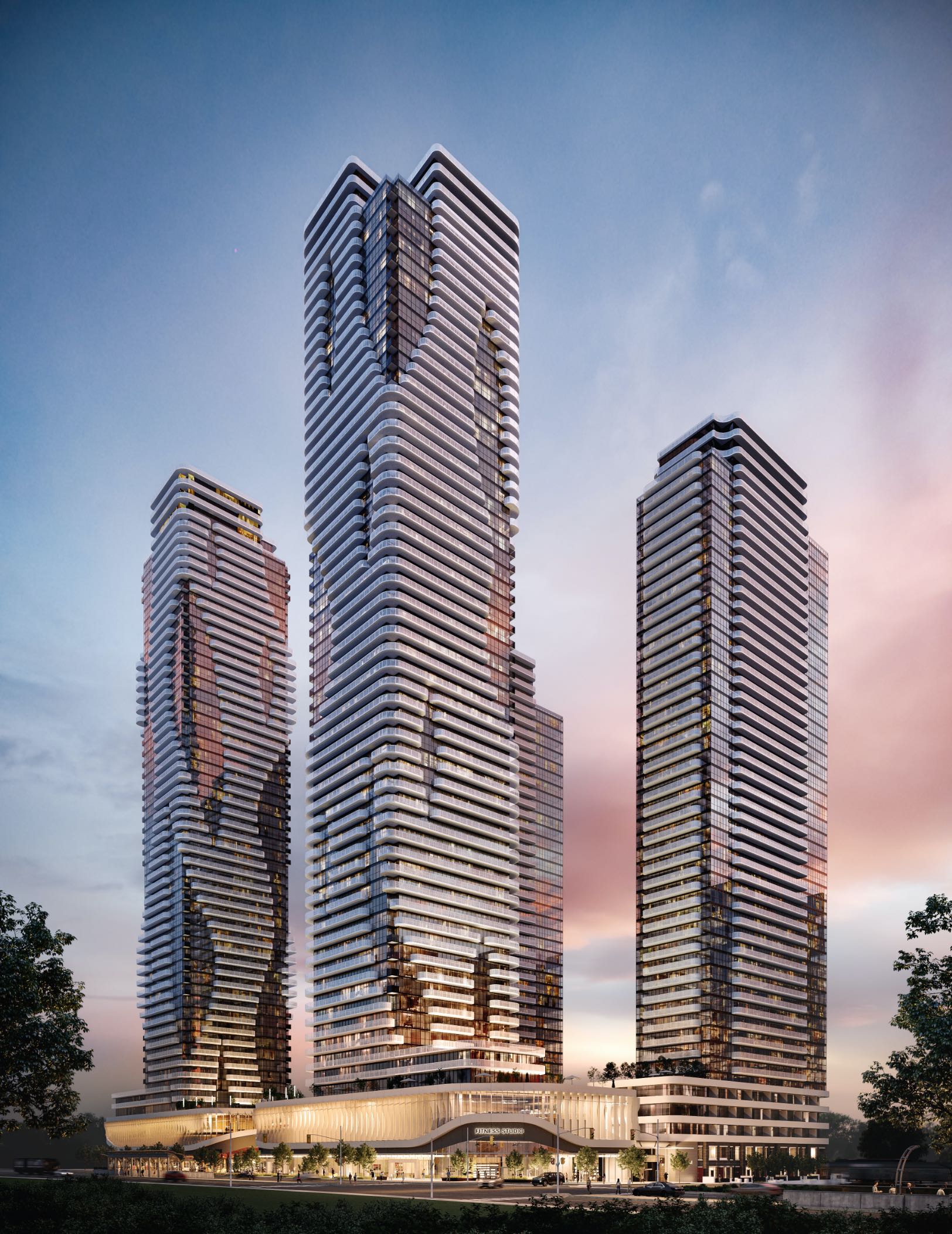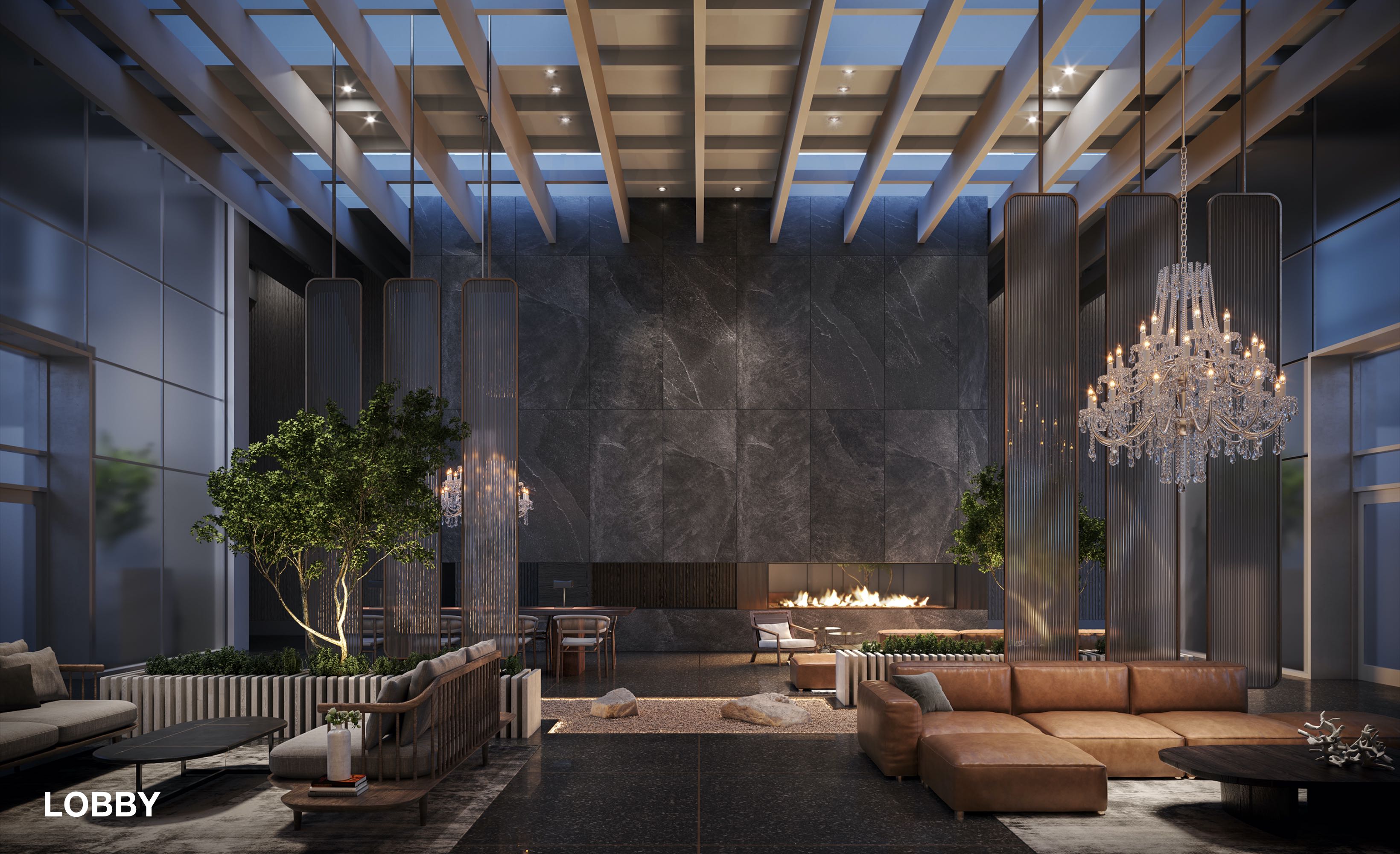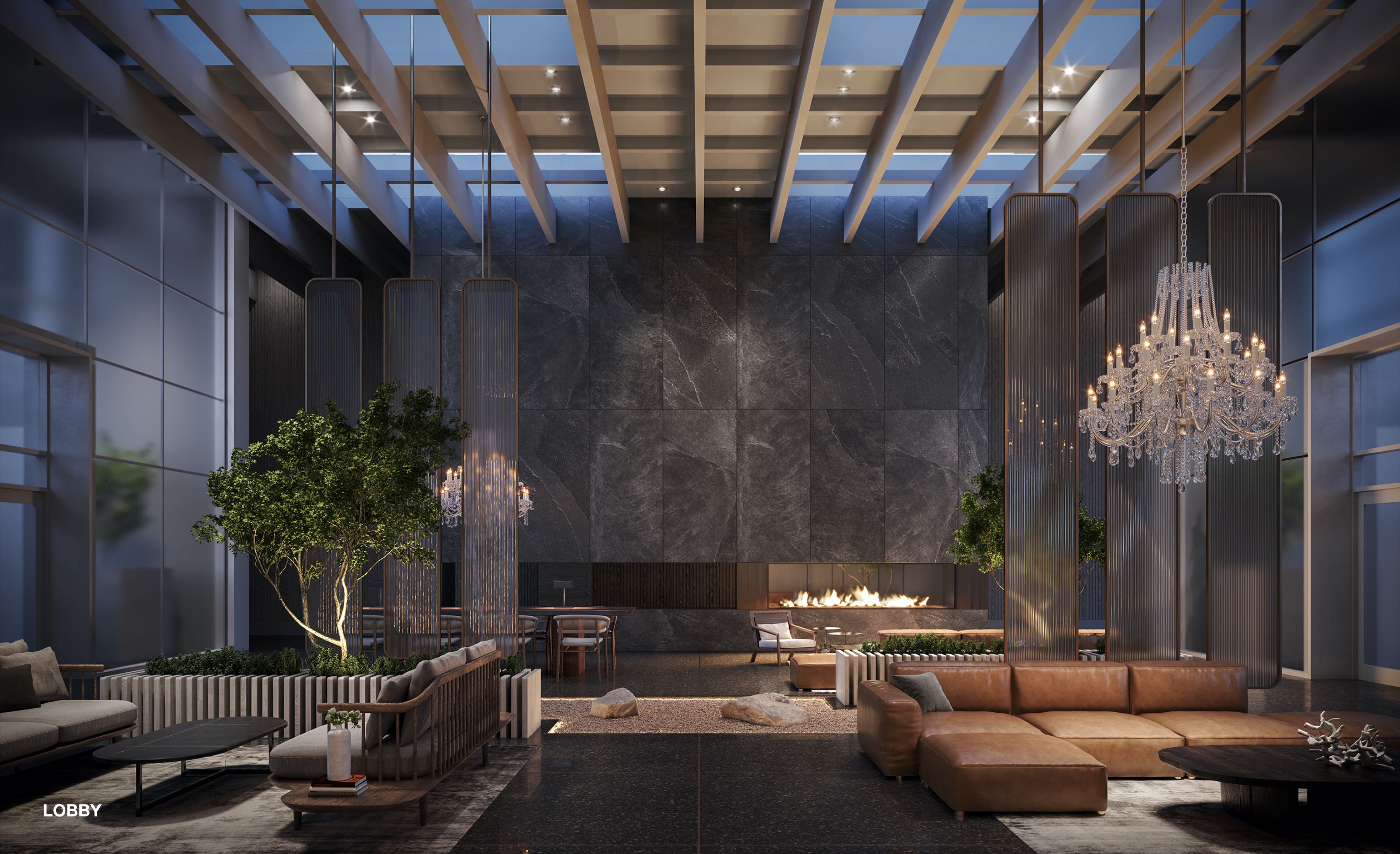 A COMPREHENSIVE URBAN COMMUNITY.
South VMC is quickly transforming into a prosperous downtown in Vaughan, with Festival designed for a diverse population. Seamless transit access and new commercial development close to major highways create a hub of employment opportunities that will be central to Festival residents as one of Canada's leading comprehensive urban communities.
A HUB OF CULTURE, CONVENIENCE AND ENTERTAINMENT.
FEATURING PREMIER SHOPPING, LAVISH FOOD OPTIONS AND EVERY MODERN SERVICE IMAGINABLE.
OFFERING A VARIETY OF IN-SUITE DESIGNS IN A WELCOMING, MULTI-DIMENSIONAL COMMUNITY.
SURROUNDED BY SOUTH VMC'S EXPANSIVE AMENITIES AND GREEN SPACES.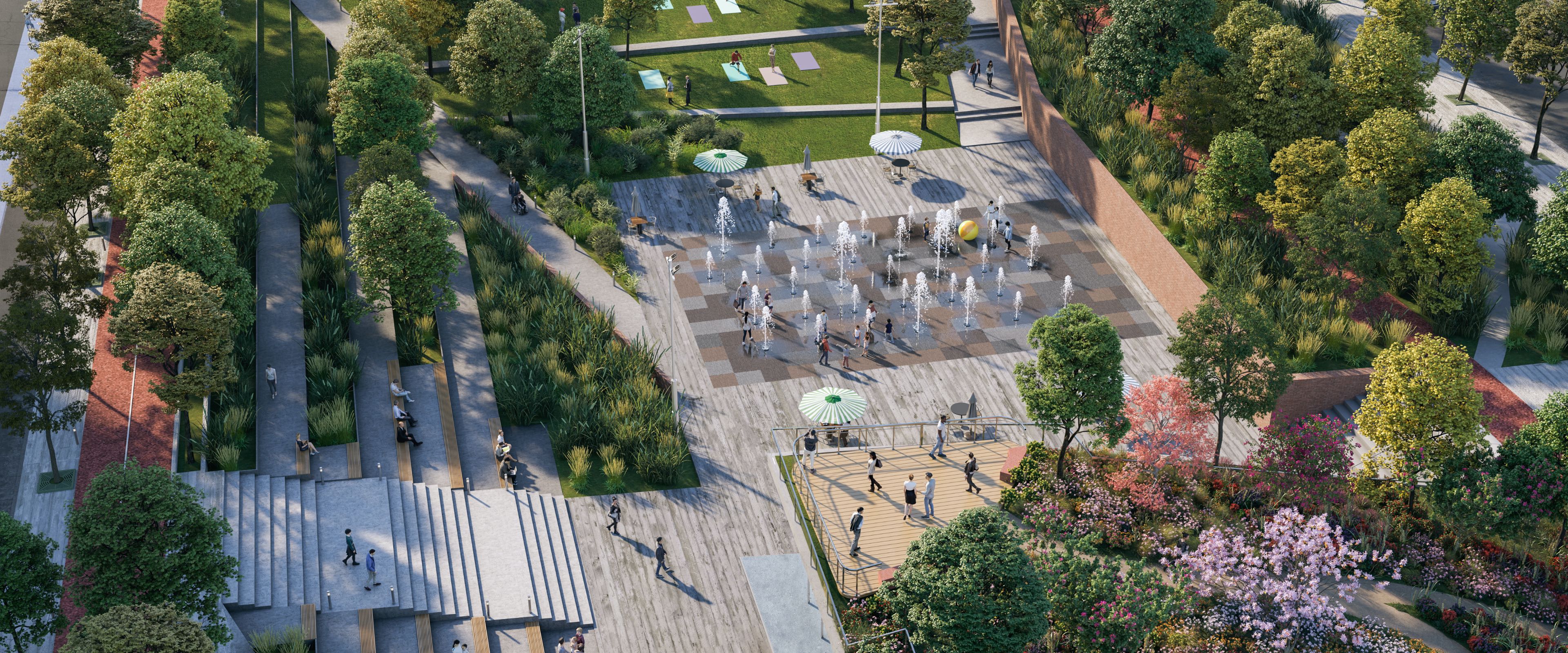 GATEWAY TO
THE FUTURE.
Festival's platform will host state-of-the-art amenities, curated shops and captivating dining. Connecting the towers will be an immersive pedestrian bridge, with remarkable outdoor elements, serving as a gathering space for residents to relax while taking in the full retail experience. The architecture of the bridge features a unique curving, fin-like design, creating a powerful contrast to the glass structures soaring above.